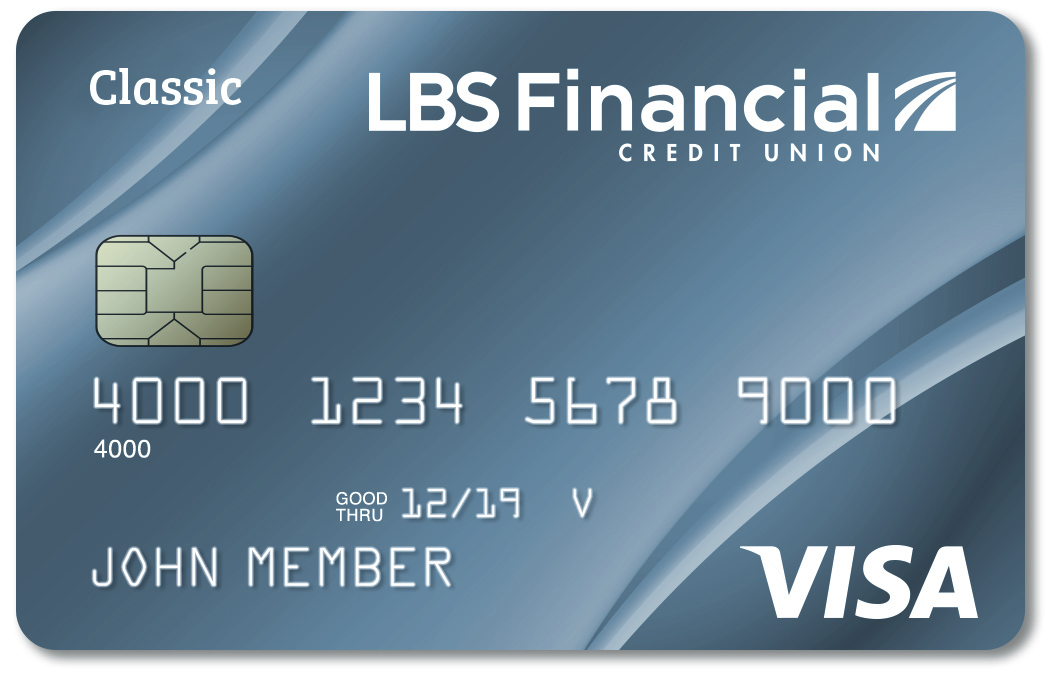 Visa Classic
A non-variable rate credit card that offers you more purchasing power. Visa verification and zero liability policies give you added security while shopping. Benefits include free credit life and disability coverage up to $7,500, NortonLifeLock ID Navigator, and $250,000 travel accident insurance.
Visa Gold
A variable rate credit card that gives you cash-back rewards for the purchases you make. Get all the features of the Visa Classic, plus up to $400,000 in travel accident insurance. Learn how to earn bonus points/cash back.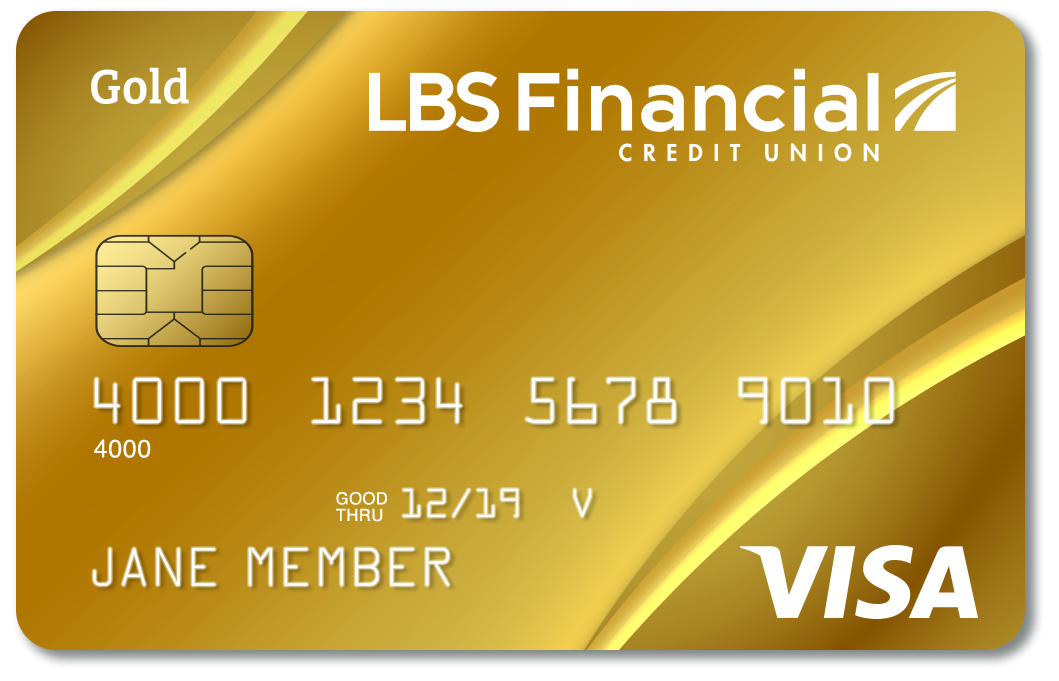 FAQs
You can use your LBS Financial Credit Union Visa Gold Card to earn points towards cash-back rewards! Call us at 800.527.3328 or submit a request online to redeem.
Redemption Terms and Conditions
LBS Financial will award you one point for each dollar spent on all purchases of goods or services (doesn't include cash or loan advances, finance or late charges, over limit or cash advance fees) using your LBS Financial Visa Gold Credit Card. If a credit is issued for the cancellation of goods or services purchased, Bonus Points will be decreased by the credit amount. Points are listed on your monthly Visa statement and are accumulated until they are redeemed or the Bonus Points program is cancelled. Bonus Point cash value is one half of one percent of $1.00 US Currency.
The cardholder is severally and jointly responsible for repayment of the Visa Gold Card and may redeem Bonus Points by contacting LBS Financial Credit Union. Points may not be redeemed if the LBS Financial Visa Gold Card is delinquent or if any other loans, obligations or account(s) with LBS Financial are not in good standing. LBS Financial reserves the right to disqualify any cardholder from participating in this program. Bonus Points are not the property of the cardholder and cannot be bought, sold or transferred (including upon death or domestic relations matter). LBS Financial is not responsible for disputes involving joint cardholders or authorized users relating to Bonus Points. LBS Financial reserves the right to modify, and/or cancel the Bonus Points Program at any time without notice. Void where prohibited by law.
Call us at 800.527.3328 and press 3 for Visa Credit Card. Then press 1 for lost/stolen.
If a suspicious transaction occurs on your card, you will be notified right away.
How will you contact me?
We'll send you a SMS text first (if you have a mobile phone number on file), followed by phone calls to the numbers we have on file for you (including mobile, home and work). If you have not responded, we will then email you.
Emails and texts are sent 24 hours a day, 7 days a week. Phone calls will take place between the hours of 8 am and 9 pm, in your specific time zone.
After hours, a text will be sent, followed by an email. A temporary block may be placed when necessary, and a detailed report fraud report sent to LBS Financial.
We encourage you to make sure your contact info is up to date! If you have any questions or want to update your information, call 800.527.3328.
Yes! No matter how you pay, Visa has you covered with zero liability. Visa's Zero Liability Policy is our guarantee that Visa cardholders won't be held responsible for unauthorized charges made with their account or account information.
How it works: Visa chip cardholders can shop worry-free at millions of locations
The cardholder reviews their monthly statement and immediately reports any unauthorized charges to their financial institution.
Once reported, Visa's Zero Liability Policy requires their financial institution to investigate and resolve things quickly.
Our LBS Financial chip credit cards work everywhere Visa is accepted including:
Chip-activated terminals
Chip cards offer the greatest security when inserted into a chip-activated terminal.
Terminals that are not chip-activated
You may continue to use your card by swiping, because chip cards still have a magnetic stripe on the back.
Online
You may also continue to make online purchases by entering the card number or selecting the card during the checkout process if the card is already on file with that merchant.
ATMs
Chip cards are still accepted at the ATMs you have been using.
Chip cards let you pay with confidence. Every time a chip card is used at a chip-activated terminal, a unique one-time use code is generated for the transaction to be approved. This feature is virtually impossible to replicate in a counterfeit card.
LBS Financial's Visa card accounts come with a 25 day grace period, but it is for purchases only. If you have a cash advance balance, it is subject to interest immediately. If you did not pay your balance in full within the 25 day grace period, you would also be assessed interest.
For example, if the statement is dated April 30, your payment for the total balance would need to be posted on or before May 25 of the same year in order to avoid interest on your purchases.
There is no Cash Advance fee. However, there is no grace period before interest begins to accrue.