Log in to Online Banking at lbsfcu.org
Click on Transfers & Payments
On the Make a Transfer page, select your savings or checking account in the first column and select the credit card to pay in the second column (labeled Visa Credit unless you have created a nickname)*
Choose your desired payment type or amount
Select Send Now, Scheduled Transfer to pay on a future date, or Repeating Transfer to create a recurring payment
If a Scheduled Transfer, enter date you would like to make the payment. If a Repeating Transfer, select starting date and frequency
Scheduled and Repeating Transfers can be viewed and edited on the Scheduled Transfers page
Please Note: Transfers from LBS Financial accounts to credit cards are withdrawn from your shares immediately and may take 1-2 business days to be reflected on your credit card balance. Payments made after 2:00pm Pacific Time will be processed on the following business day.
One Time Transfer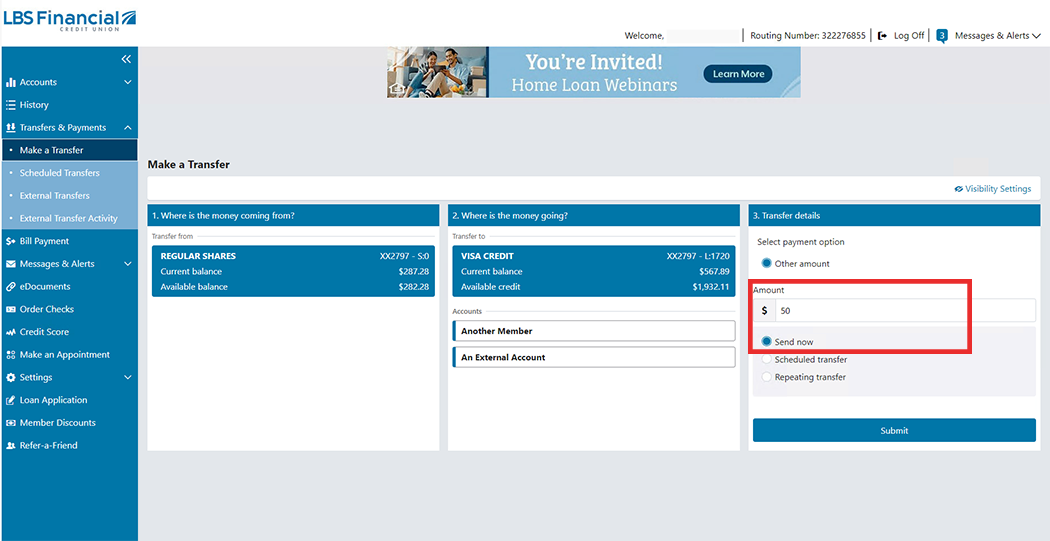 Scheduled Transfer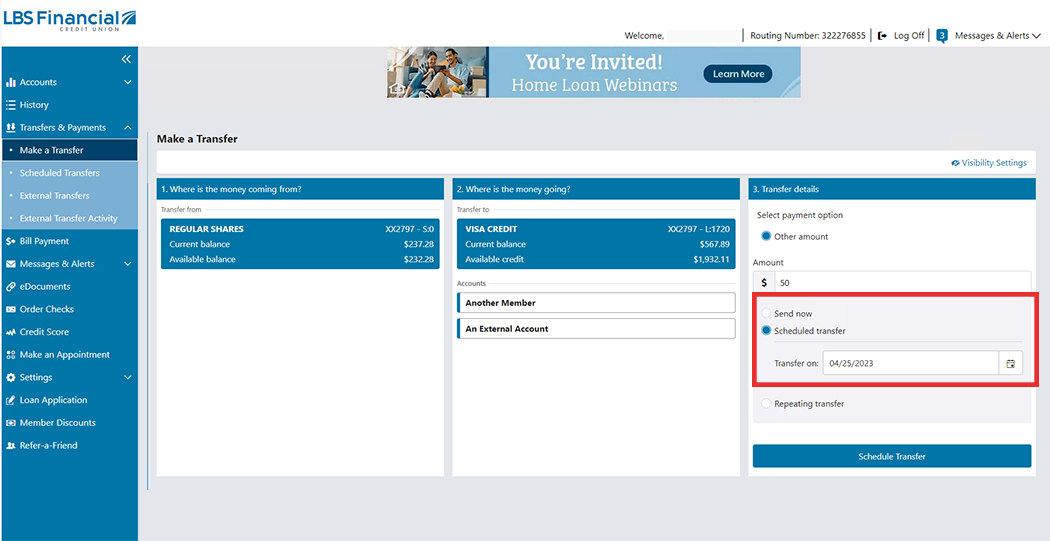 Repeating Transfer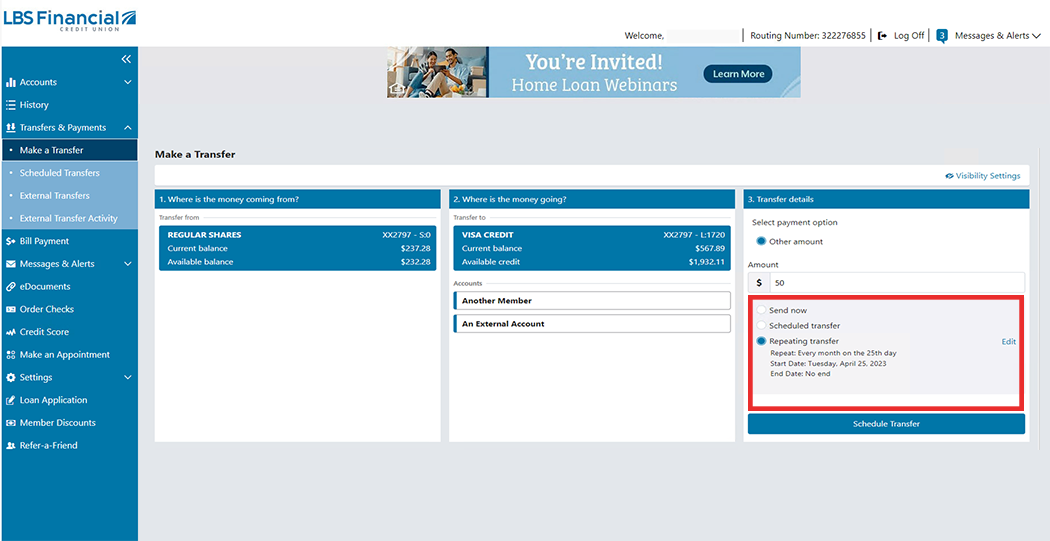 *If you are transferring a payment to a credit card that does not appear within your Online & Mobile Banking, please select the transfer to "Another Member" option, entering the loan ID using the last four digits of the card number (such as L:1234).