LBS Financial Volunteers Clean Up Long Beach Coastline
Long Beach, CA – May 8, 2023 – In partnership with the City of Long Beach's Adopt-A-Beach program, volunteers from LBS Financial Credit Union cleaned up a stretch of the Long Beach coastline on Saturday, May 6, 2023. Over thirty volunteers including LBS Financial employees, family, and friends removed trash from the sand, bike and pedestrian paths, and the parking lot at Junipero Beach.
The Credit Union's adopted beach (for over 12 years) includes the coastline between 14th Place and 19th Place off of Ocean Blvd. Styrofoam, water bottle lids, plastic utensils, napkins, empty spray paint bottles, a 48″ x 40″ wood pallet and occasional article of clothing in the sand were among the littered items the team picked up. The majority of items collected from the sand appeared to wash up from the ocean. In the bike and pedestrian path and parking lot, cigarette butts, food wrappers and plastic containers were the most common pollutants.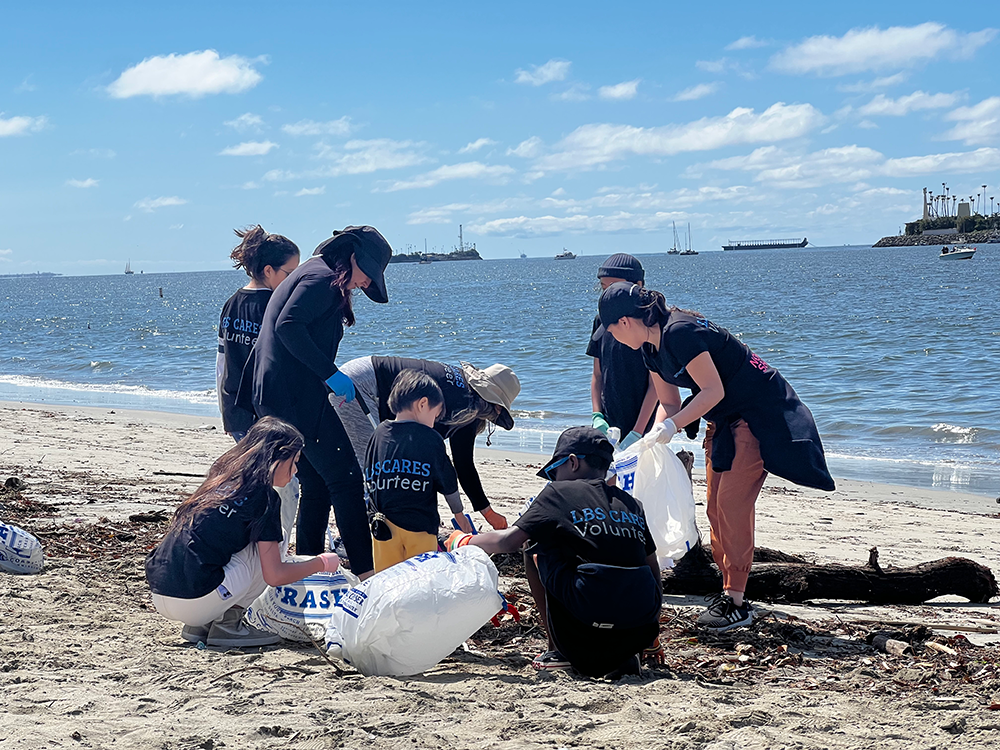 "The camaraderie and seeing people come together to serve our community is very rewarding," said LBS Financial employee and volunteer, Luis Alejandre. The sentiment was displayed amongst all of the volunteers who together, managed to collect over 40 bags of litter at the beach clean-up.
About LBS Financial Credit Union
LBS Financial, founded in 1935 as the Long Beach School District Employees Federal Credit Union, is a member-owned cooperative providing savings, checking, Visa®, money markets, certificates, IRA, insurance and investment services. LBS Financial also offers personal, vehicle, boat and home loans. Their field of membership encompasses fifty cities surrounding the greater Long Beach area, as well as Riverside, San Bernardino, Orange and San Diego Counties. They currently service over 140,000 members with eight branch office locations, convenient electronic access (ATMs, online banking and mobile banking) and are part of the CO-OP ATM and Shared Branching Networks. LBS Financial Credit Union has over $2 billion in total assets.